Chase and Lunt Insurance is proud to announce the return of the Newburyport Waterfront Movie Series - voted Best Family Entertainment 2010-2016!
Join us at Newburyport's Waterfront Park as we showcase three family favorite films on a 40-foot outdoor movie screen. All movies begin at sundown. Come early to claim your spot, and get fresh popped kettle korn and glow necklaces from your favorite insurance agency!
2016 Movie Schedule - Please note, all movies begin at sundown, approximately 8:00pm
AUGUST 29 - WILLY WONKA AND THE CHOCOLATE FACTORY
(G, 98 mins)
Your votes are in - Willy Wonka and the Chocolate Factory is the Waterfront Movie Series Viewer's Choice 2016!
Based on the beloved Roald Dahl tale, this comedic and fantastical film follows young Charlie and his Grandpa Joe as they join a small group of contest winners who get to tour the magical and mysterious factory of eccentric candy maker Willy Wonka. Aided by his diminutive Oompa Loompa workers, Wonka has a hidden motivation for the tour, one that he will reveal only after the children in the group show their true colors.
---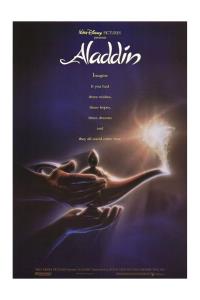 AUGUST 17 - ALADDIN
(G, 90 mins)

Can street-urchin Aladdin win the heart of the beautiful Princess Jasmine? Perhaps, with the help of a flying carpet, a powerful Genie, and his monkey, Abu. Robin Williams's dizzying and hilarious voicing of the Genie is the main attraction of Aladdin, the third in the series of modern Disney animated movies that began with 1989's The Little Mermaid and heralded a new age for the genre.
---
AUGUST 24 - INSIDE
(PG, 102mins)
Emotions run wild in the mind of a little girl who is uprooted from her peaceful life in the Midwest and forced to move to San Francisco in this Pixar adventure from director Pete Docter (Up, Monsters Inc.). Young Riley was perfectly content with her life when her father landed a new job in San Francisco, and the family moved across the country. Now, as Riley prepares to navigate a new city and attend a new school, her emotional headquarters becomes a hot bed of activity. As Joy (voice of Amy Poehler) attempts to keep Riley feeling happy and positive about the move, other emotions like Fear (voice of Bill Hader), Anger (voice of Lewis Black), Disgust (voice of Mindy Kaling) and Sadness (Phyllis Smith) make the transition a bit more complicated.